10. Robbie Menzies | Best Australian Scooter Rider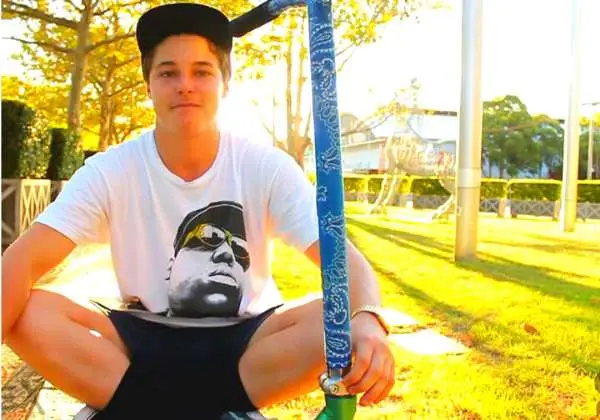 Robbie Menzies is a 27-year-old scooter rider from Helensvale, Gold Coast. He was born on the 24th of May in the year 1995 in his hometown. He began riding scooters back in the year 2008 and enjoys riding in the Deeside indoor skatepark in England.
His style of riding essentially involves steeze and flow, and he considers it his personal best trick to flow around. He credited Tom Dugan as his greatest inspiration, and he loves to watch his BMX videos.
This has led him to achieve the 4th position in the Aussie ISA competition, as well as the 3rd position at the ISA World Championships 2012. In 20078, he was ranked at World no. 8, and in 2012, he was placed World no. 3, which is his highest career ranking so far.
This Team Rider has a current setup of Blue Apex Barends, with accessories from the same brand. Robbie has earned the tenth spot on our list of best scooter riders in the world.
9. Matt McKeen | Best American Scooter Rider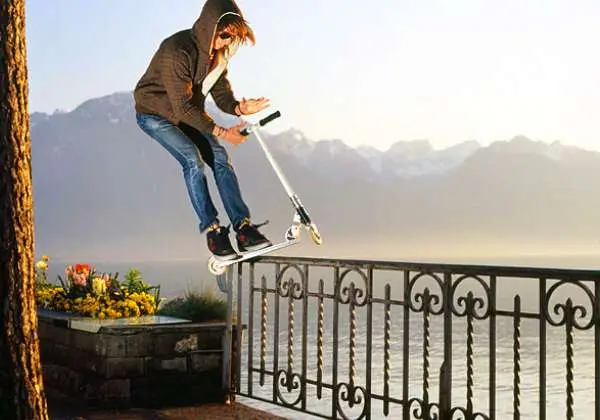 Matthey J. McKeen is a successful professional scooter rider. He was born on the 13th of September in the year 1992, in Philadelphia, Pennsylvania, in the United States. This 30-year-old has an important role in the 26-year-old Addict team.
He has earned praises for his Signature deck and bars. One of the greatest achievements in his scooter-riding career came when he received the Best Street Rider of '06' for the Scooter Resource Forum awards.
In the year 2009, he also received the opportunity to get filmed for MTV's season 2 of Nitro Circus. And it took place in West Chester at Bam Margera's compound in his house. He had Cory Vanlew participating with him.
They received about 13 seconds of airtime between them on the show. Thomas is a bachelor's in fine arts and filmmaking. And without any doubt, he deserves the ninth spot in our list of best scooter riders in the world.
8. Ben Thomas | Most Amazing Australian Scooter Rider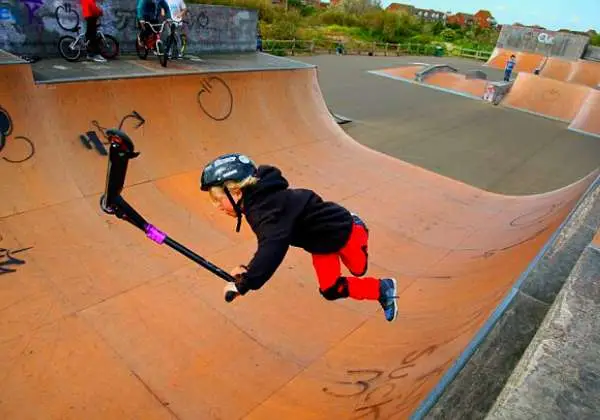 Often called by his nickname Da Bennis, Ben Thomas is a scooter rider who is from Australia and is known to inspire many other riders to take up the sport. Born on the 9th of September in the year 1995 in Australia, Thomas's style of riding involves tech and spine/box.
Within just 5 years of starting his journey as a scooter rider, Thomas has received sponsorships from Sacrifice Scooters and the Level 7 Clothing brand.
He particularly enjoys riding at the local skatepark High Wycombe. His favorite trick is the flip kick-less rewind spine. One of his biggest achievements as a rider for Thomas is his acquisition of 2nd place in the Moomba competition.
Apart from scooter riding, Thomas also enjoys playing football and finds BMX to be quite fun, as well. Ben has earned the eighth place on our list of best scooter riders in the world.
7. Jamie Rider | Best Scooter Rider From Australia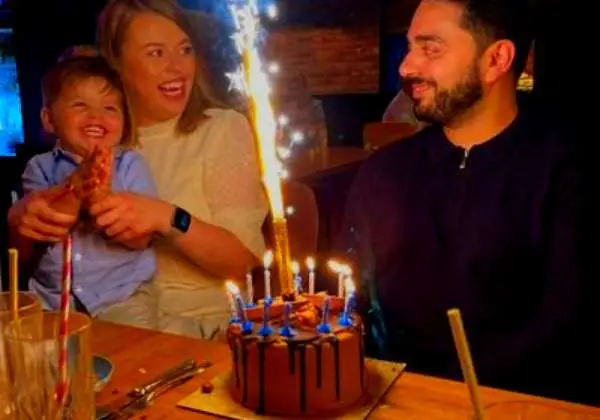 Jamie Rider is a young but talented scooter rider who serves as an inspiration for other riders. The 28-year-old scooter rider was born on the 21st of March, in the year 1994, and has grown up in his hometown, Tweed Heads, in Australia.
His favorite local park for riding is Waterloo Park in Sydney. His strength is riding the street terrain. He likes to experiment with varied tricks that let him Go Big in his street style.
He has emerged as the winner of several competitions, and he considers it his career's accomplishment to help with the design of the early APEX parts range. Matt McKeen has remained among his inspirations during the early years of riding, which began in 2007.
His current setup includes ODI long necks, with accessories designed by APEX, including his signature pegs. Undoubtedly, he deserves the seventh place in our list of best scooter riders in the world.
6. Jeremy Malott | Best Scooter Rider In The USA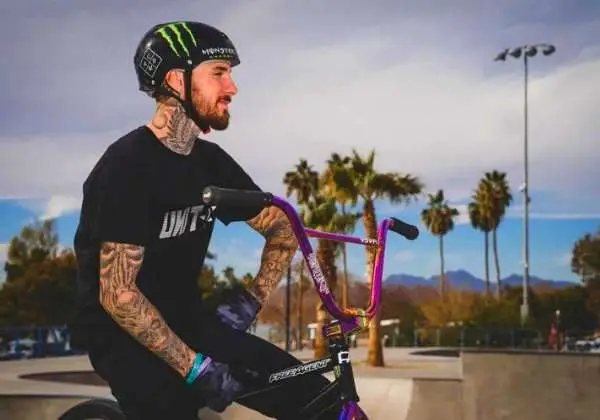 Jeremy is a scooter rider with 7 years of experience in riding since the year 2008 and prefers park and flow terrains. His favorite tricks are corked 20 and flip drop-in, with 1080 barspin as the best trick he has landed.
Born on the 20th of November in the year 1996, this 26-year-old scooter rider describes a smooth flow as his style and considers his victories in the US Championship and SD8 as the biggest achievements in his career.
With the goal of inspiring children all over the world to enter the sport and help it grow further, this Eagle rider maintains a healthy relationship with all the other scooter riders. The set-up that he rides is a Razor Ultra pro stock scooter.
The Santa Clarita skatepark of California is his favorite local spot. Malott also rides at the competitive BMX and definitely deserves the sixth spot in our list of best scooter riders in the world.
5. Max Peters | Greatest Aussie Scooter Rider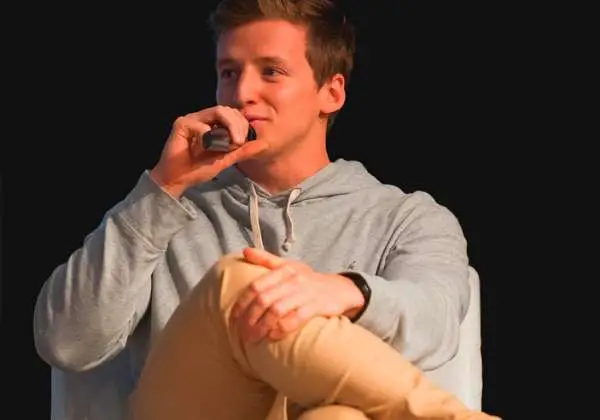 Max Peters is one of the excellent scooter riders, and he is essentially a park terrain rider. Inwards and tucks are his strengths, but he is also working on other tricks such as quint (5) whip air, inward to double-whip flyout, and 360 bri-triple whips.
Peters was born on the 25th of September, in the year 1994. The 28-year-old rider lives in Seaford in Victoria, Australia. He became an expert at the sport within about two years of starting with the sport, which, he admits, happened through videos and the internet.
Max credited Barnsdall and Benella as his favorite skatepark or street spot, and he scoots mostly in Franga. He also stated that he likes to travel around.
Most often, he rides with Mick Nuangput or Luke Pickett. This ENVY rider also takes an interest in riding motorbikes. Max Peters surely deserves the fifth place in our list of best scooter riders in the world.
4. Dylan Morrison | Most Talented Scooter Rider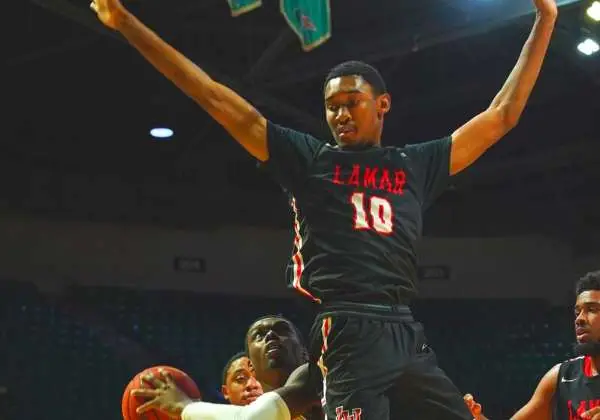 One of the most famous and talented scooter riders, Dylan Morrison, has earned his reputation for being one of the best riders in the park terrain. Big tricks mark his style of riding. Morrison was born on the 3rd of June, 1998, and is just 24 years old. He has grown up in his hometown, Cheltenham, in England. Morrison started his riding career back in the year 2010.
His best trick is a backflip drop-in, and HisMacfields is his favorite park. Morrison emerged as the world no. 2 in 2013 and 2014.
His other achievements include the 2nd position in the Australian Championship 2014 and the top position in the Pro Series 2014. Dylan draws his inspiration from Max Peters, as well as all local boys.
His current setup includes the scooter manufactured by APEX Pro Scooters, with the necessary accessories by APEX. Dylan now holds fourth place in our list of best scooter riders in the world.
3. Brandon James | Best English Scooter Rider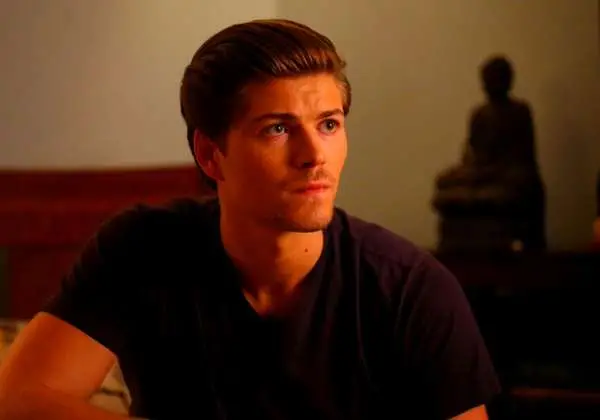 Brandon James is a scooter rider from England and has achieved expertise in scooter riding within a span of just 4 years. This 27-year-old was born on the 24th of August in 1995 in London and began riding in the year 2009.
His riding style is the street terrain, and he prefers riding the street or even a ledge/raid instead of sweating it out in a local skatepark, though Harlow happens to be his favorite local spot. Brandon, without any doubt, deserves the third spot on our list of best scooter riders in the world.
Back smiths, 180s, nose manuals, and front boards are counted among his favorite tricks on the scooter. His goal is to travel to America and participate in competitions there.
Brandon has a devil-may-care attitude towards his sport and prefers to enjoy scooter riding with his friends in a relaxed manner. He chooses to ignore the hatred towards the sport or his ways and continues to dress or ride in the way that he finds most comfortable.
2. Ryan Williams | Greatest Professional Scooter Rider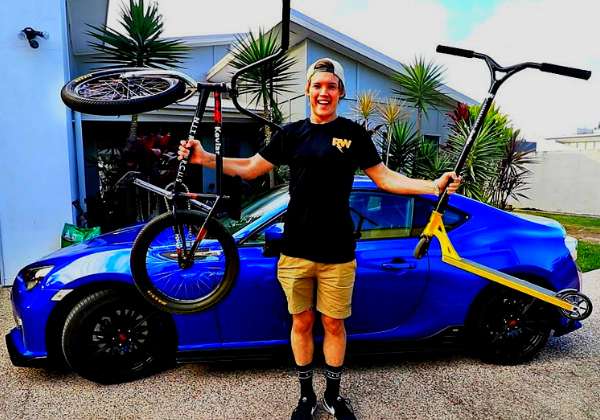 Ryan Williams is an Australian professional scooter rider, born on the 22nd of July, 1994. He rides for Madd Gear Pro or MGP. Widely considered a pioneer of freestyle scootering, Ryan has landed over a dozen world firsts.
He states, "I have been riding for 4 years, and I have enjoyed every day of it." Kids and scooter riders all over the world look up to him as one of the best. And, he surely deserves the runners-up place in our list of best scooter riders in the world.
Some world firsts he has landed include Double flair, Double Front Flip, Backflip to Hang 5, Frontflip Inward Bri Flip, Cash Roll, Silly Willy (Double Front Flip 360), and flair 540, Cork 1080, and Downstairs to Hang Five.
He now travels around the world on tour with Nitro Circus. On tour, he has landed the first double front flip on a scooter and the first-ever double front flip 360, or "Silly Willy", which he named after himself. His fans often call him the "R Willy".
1. Dakota Schuetz | Greatest Scooter Riders Of All Time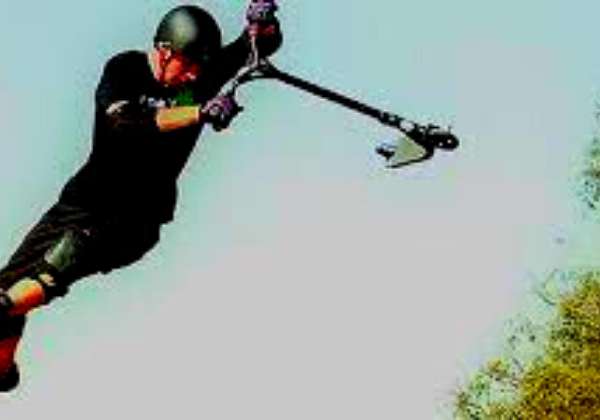 Known by the name Kota Schuetz, as well as his nickname The Machine, Dakota Schuetz is considered the top scooter rider in the world. He was born on the 9th of March, 1996. And he is an American professional freestyle scooter rider, with three world championships in the ISA Scooter Competition as his biggest achievement.
He is one of just two people to complete all 40 tricks in Tricknology, the online challenge where riders complete as many tricks as possible. Just one trick took him more than one try.
Kota practices for about 5 hours daily and has rapidly ascended the ranks after 5 years of starting, thus becoming the prototype of a professional scooter competitor.
The 1st competitor to win all major international competitions, he is the undefeated no. 1, with a multi-year deal with Lucky Scooters. And, definitely, he holds the top spot in our list of best scooter riders in the world.
Source:
10 Best Scooter Riders In The World | 2022 Exclusive Ranking